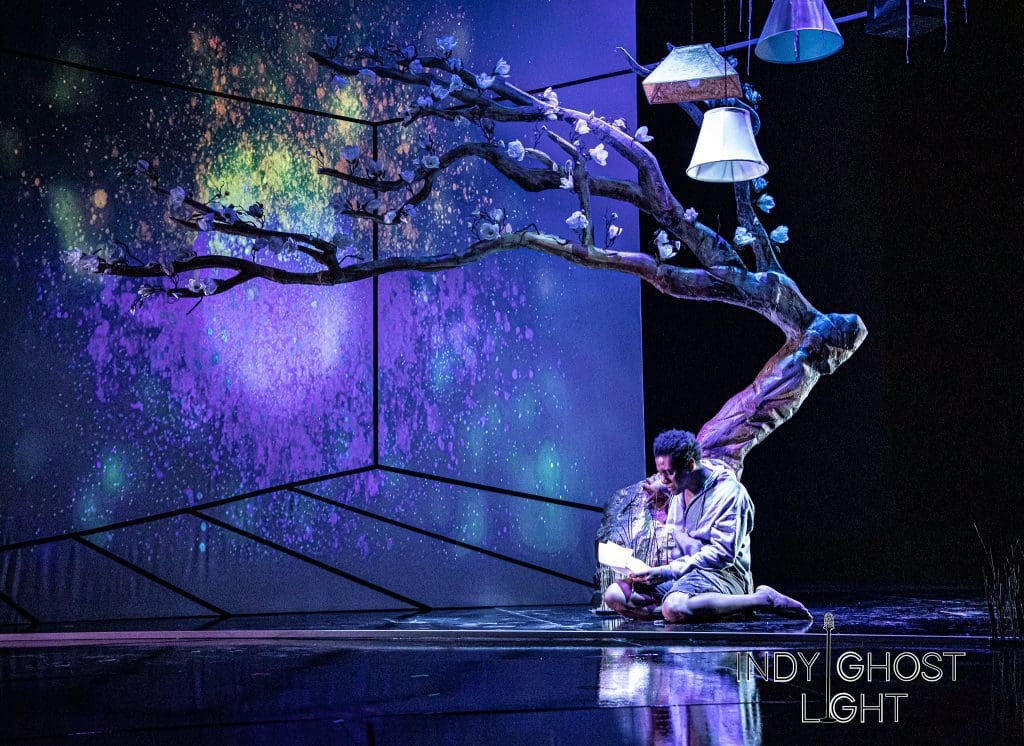 Last night, I attended the world premiere of The Magnolia Ballet, Part 1, by Terry Guest at Phoenix Theatre, running until April 10 (tickets!). The show centers around a family in Georgia within the context of American history, dating back to the earliest days of transatlantic slave trade, and tracing its way through a narrative of secrecy and fear into the modern era. The stunningly beautiful show starred Isaiah Moore, Daniel A. Martin, Eddie Dean, and Andrew Martin — all absolutely perfect for their roles — and was directed by Mikael Burke.
Isaiah Moore played Ezekiel (aka Z), the central character, a queer black male, whose grandfather's keepsakes are precious to him. When Z finds love letters sent between his grandfather, also named Ezekiel, and his white male lover, Z finds an affinity with his ancestor and an understanding that he, Z, is not alone in his desires. But Z's relationship with his white, self-proclaimed "not gay" friend, Danny (Andrew Martin), with whom he is certainly having a sexual relationship with, is not only a mirror of the past — it is fraught with the racial tensions of Danny's family history with the Confederacy and the KKK. I won't spoil anything else.
The reason I was interested in seeing The Magnolia Ballet is because Southbank is producing another play by Terry Guest this year in June: Marie Antoinette and the Magical Negroes.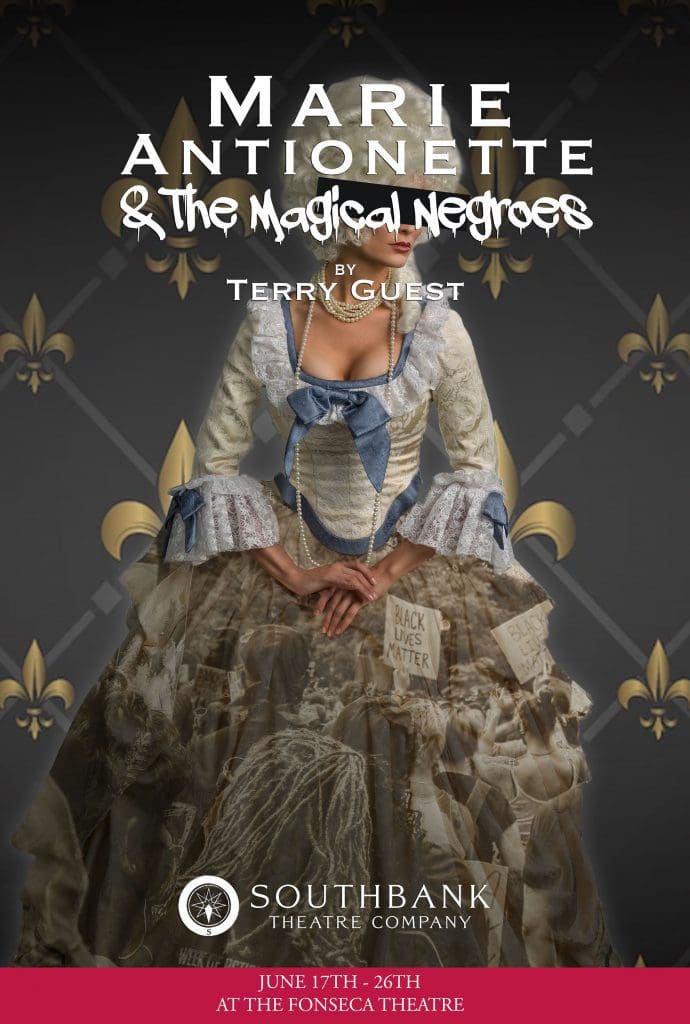 Guest has a unique and thrilling writing style — at once intimate and expansive. Looking at the similarities and differences between the two Terry Guest plays being produced in Indy this season, I can't help but be in awe of Guest's powerful writing. Marie Antoinette and the Magical Negroes has that same intimacy that you'll see in Magnolia Ballet, but it is contained within a political environment — the 18th century reign of Marie Antoinette and her husband, King Louis XVI — and also expands to encompass an incredible swath of history within the Civil Rights movement and up through the Black Lives Matter movement — both revolutions in equal balance. While Magnolia Ballet does have its political moments, it is more personally based in family matters, whereas Marie Antoinette and the Magical Negroes is deeply engaged with politics. If you loved Magnolia Ballet, you won't believe how much you'll love Marie Antoinette and the Magical Negroes.
So mark your calendar now to check out Marie Antoinette and the Magical Negroes, June 17-26 at Fonseca Theatre. Meanwhile, get yourself to the Phoenix to watch The Magnolia Ballet! You're going to love BOTH!!