Welcome to Southbank's first annual gala! Here's our schedule for the evening:
7:00-7:30, Arrive, mingle, get some food and drinks
7:30, Welcome by emcee Lola Lavacious
7:35 – Programming begins!
8:30 – Silent Auction winners announced.
A Celebration of Our History and a Peek into Our Future
Tonight, we showcase moments from our past, present, and future! We're grateful to Mud Creek Players for allowing us to use their space for this special event!
Tonight's Host and Emcee Lola Lovacious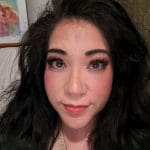 Lola LaVacious is a multifaceted fixture in the Indianapolis community. She is a performer, singer, director, producer, emcee, and creative gal Friday. She's been a director for "Girl Pride" at The Vogue, hosted RAW: Natural Born Artists at the Egyptian Room, and directed and produced full-length burlesque shows with Angel Burlesque, her own burlesque show, and currently produces a new benefit series, Righteous Rager. Last summer Lola was the artistic director for the Fringe premier of "Small Gods, Big Problems," assisted this last season with makeup for Westfield's Dracula, Of Mice and Men, and this summer for Frozen Jr in Noblesville. Lola will also be performing in Arts for Lawrence showcase, and then switching gears with comedy and singing with Pink Slip Comedy in this year's production of "Don We Now Our Gay Apparel" Dec 21st and 22nd at White Rabbit Cabaret. When not busy she enjoys co-working with her fellow creatives at local coffeeshops, writing dumb jokes, and making elite music playlists. Lola was recently featured as Lucy in Southbank's production of The Profession.
The Magical Talent of Taylor Martin
"The Star"

A short play by Andrew Black starring:
Kendall Maxwell as The Tramp
Talor Poore as The Lady-In-Waiting
Tara Sumrall as The Princess
William Harris as The Star
World Premiere Performance of "Love is All We'll Ever Need"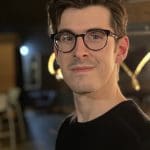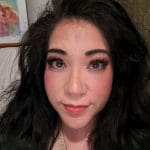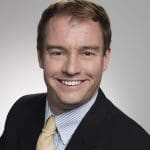 The first public performance of the song 'Love is All We'll Ever Need,' featuring Brant Hughes, Lola Lavacious, Dustin Klein (piano), and William Harris (guitar), from our upcoming adaptation of Troilus and Cressida. Words and music by Marcia Eppich-Harris.
"Tag"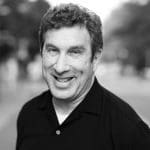 A short play by Mark Harvey Levine starring:
Trick Blanchfield as Erin
Talor Poore as Laurel
Mark Harvey Levine as Andy
A Word from Artistic Director Marcia Eppich-Harris
Marcia shares her thoughts on Southbank's accomplishments and coming attractions.
Silent Auction Winners Announced
Indy Midtown Massage
Crocheted blanket package
Painting of Adam and Eve
Painting of St. Sebastian
Phoenix Theatre Tickets
ISO Tickets
Peer Theatre Tickets
Southbank Season Tickets
Send a Friend Lasagna Package
TikiKitchen Glasses Set
A Glimpse at the Future
An appreciation of our first five shows, with a nod toward our future.
Items include offerings from the following sponsors!
Special Thanks
4621 Creative Solutions and TikiKitchen Studios, Mud Creek Players (especially Michelle and Collin!), Lola Lavacious, Casey Ross, Topher Worden, Tom Alvarez, all our wonderful performers tonight, and the Board of Southbank Theatre Company. 
Thank You to Our Season 1 Donors
1909 Digital, Kelly Andronicos, Rachel Sahaidachny, Stephanie Eppich Daily, David Molloy, Ashley Eppich, Kate Duffy, Michelle Marti, Judy Eppich, Nick Asher, Yolanda Valdivia, Wendy Brown, Rachel Snyder, Carol Stamile, Megan Jacobs, Sara Galer, Mary Karty, Julie Goodspeed-Chadwick, Terry & Richard Harris, Richard Douglas Harris, Lara Sullivan, Pamela Morgan, Andrew Black, Latrice Young, Rod Macrae, Michelle Wafford, Scott Semester, Natasha Rott, Christine Wolfe, Lauren Taylor, Brandi Underwood, Ashley Sanders, Cornelius Martin, Eric Mannweiler, Craig Harris, and Sreeja Rajasekharan.
Thank You to Our Silent Auction Donors
American Lives Theatre, Catalyst Repertory, Clerical Error Productions, Indianapolis Symphony Orchestra, Indy Midtown Massage, Marcia Eppich-Harris, Mud Creek Players, Phoenix Theatre Company, Send a Friend Lasagna, Theatre Unchained, TikiKitchen Studios, Trick Blanchfield, and Vine and Table.