What's Coming in 2023-24?
Season 3: "That way madness lies"
In our third season, Southbank looks at relationships, family, and mental health through historical figures and time periods. First, we visit the late 19th century with Seeking Nietzsche about the philosopher and his friends and family, a world premiere opening in September. In November, we'll travel back to 12th century England to ask, "Who deserves power, and who is fit to bestow it?" within the power struggles between Henry II, Eleanor of Aquitaine, and their children in The Lion in Winter.  Last, but certainly not least, in March 2024, we'll revive Man of La Mancha, based on the 17th century satire Don Quixote.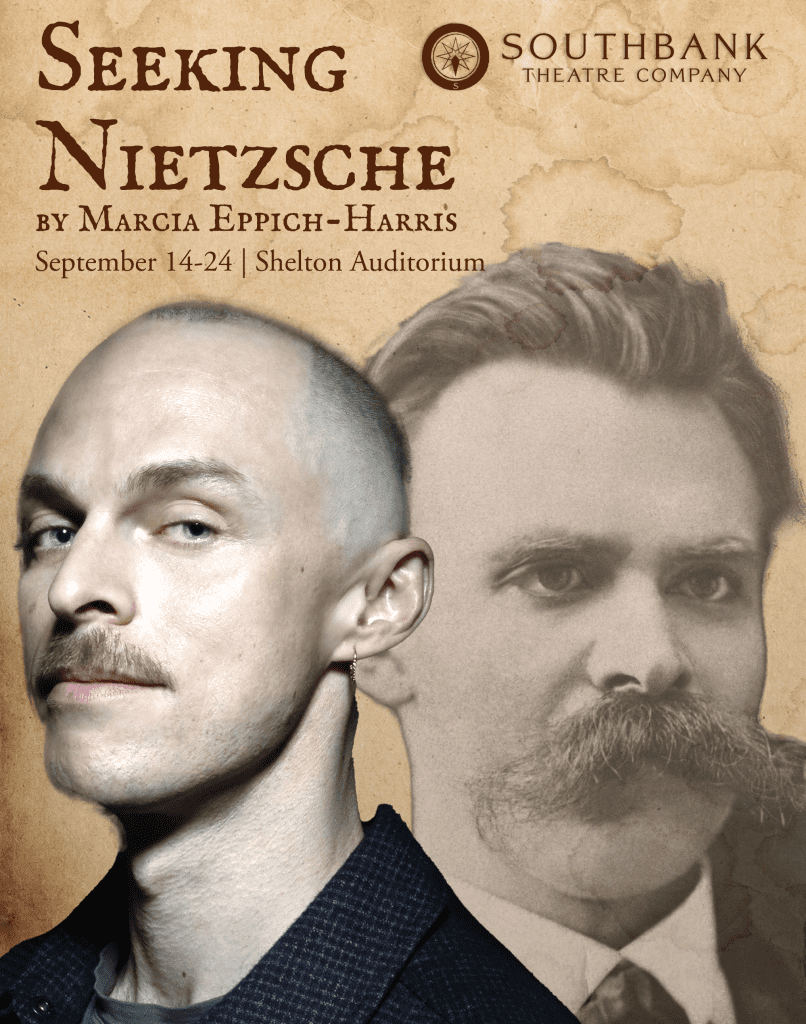 September 14-24 at Shelton Auditorium
With the nationalist composer Richard Wagner as Friedrich Nietzsche's surrogate father and the Nazis' appropriation of Wagner's music and Nietzsche's philosophy, many have questioned whether Nietzsche and his works are on the right side of history. Seeking Nietzsche ponders who determines the answer to this question. When Nietzsche falls into madness, his nationalist sister, Elisabeth, takes over the management of his literary estate, but knowing that the siblings disagree on just about everything, Nietzsche's friend, Lou Salomé, takes it upon herself to recover Nietzsche's legacy and reveal his inner psychology. Meanwhile, Elisabeth outlives Nietzsche by thirty-five years and becomes close to Hitler. Influenced by Nietzsche's theory of eternal recurrence, as well as his madness at the end of his life, the narrative jumps back and forth in time and into the afterlife to tell the tale of the ever-suffering philosopher.
November 9-19 at Shelton Auditorium
Sibling rivalry, adultery, and dungeons – The Lion in Winter, by James Goldman, is a modern-day classic. Comedic in tone, dramatic in action – the play tells the story of the Plantagenet family, who are locked in a free-for-all of competing ambitions to inherit a kingdom. The queen, and wealthiest woman in the world, Eleanor of Aquitaine, has been kept in prison since raising an army against her husband, King Henry II. Let out only for holidays, the play centers around the inner conflicts of the royal family as they fight over both a kingdom and King Henry's paramour during the Christmas of 1183. As Eleanor says, "Every family has its ups and downs," and this royal family is no exception.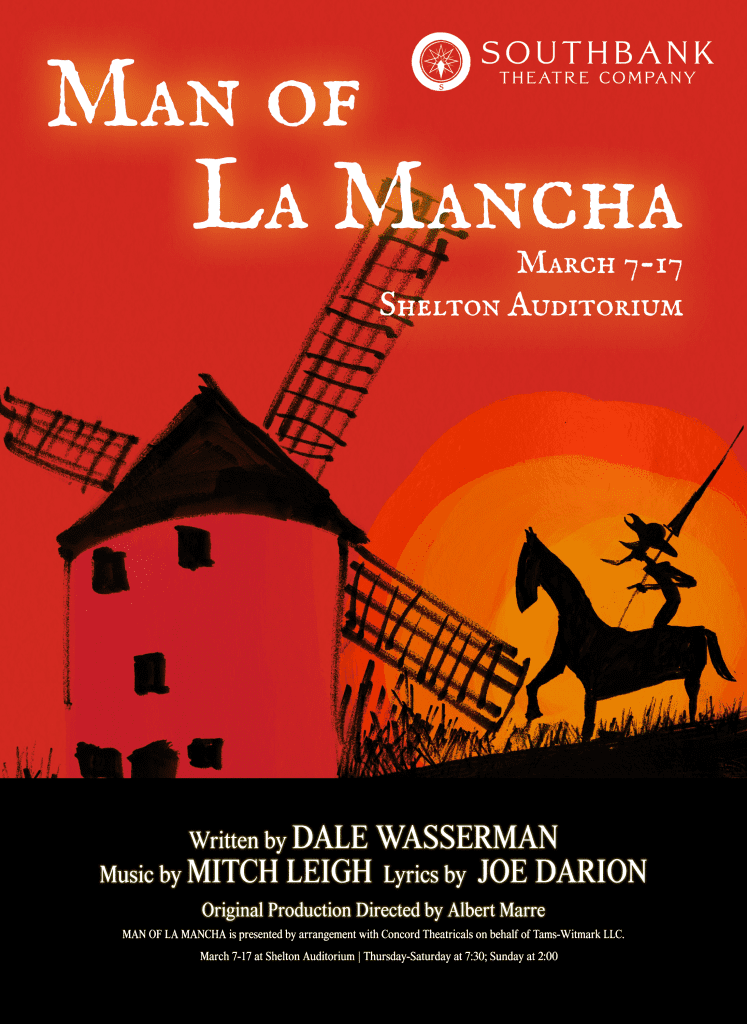 March 7-17 at Shelton Auditorium
Man of La Mancha is one of the world's most popular musicals. Inspired by Miguel de Cervantes' 17th-century masterwork Don Quixote and set during the Spanish Inquisition, the original 1965 production won five Tony Awards, including Best Musical. Cervantes is in prison awaiting trial during the Spanish Inquisition. He and his fellow prisoners perform a play-within-a-play, telling the story of the elderly Alonso Quijana, who renames himself "Don Quixote" and goes on a quest to right all wrongs in the world. The rousing, Spanish-inflected score includes the classic numbers "The Impossible Dream," "I, Don Quixote," "Dulcinea," "I Really Like Him" and "Little Bird."