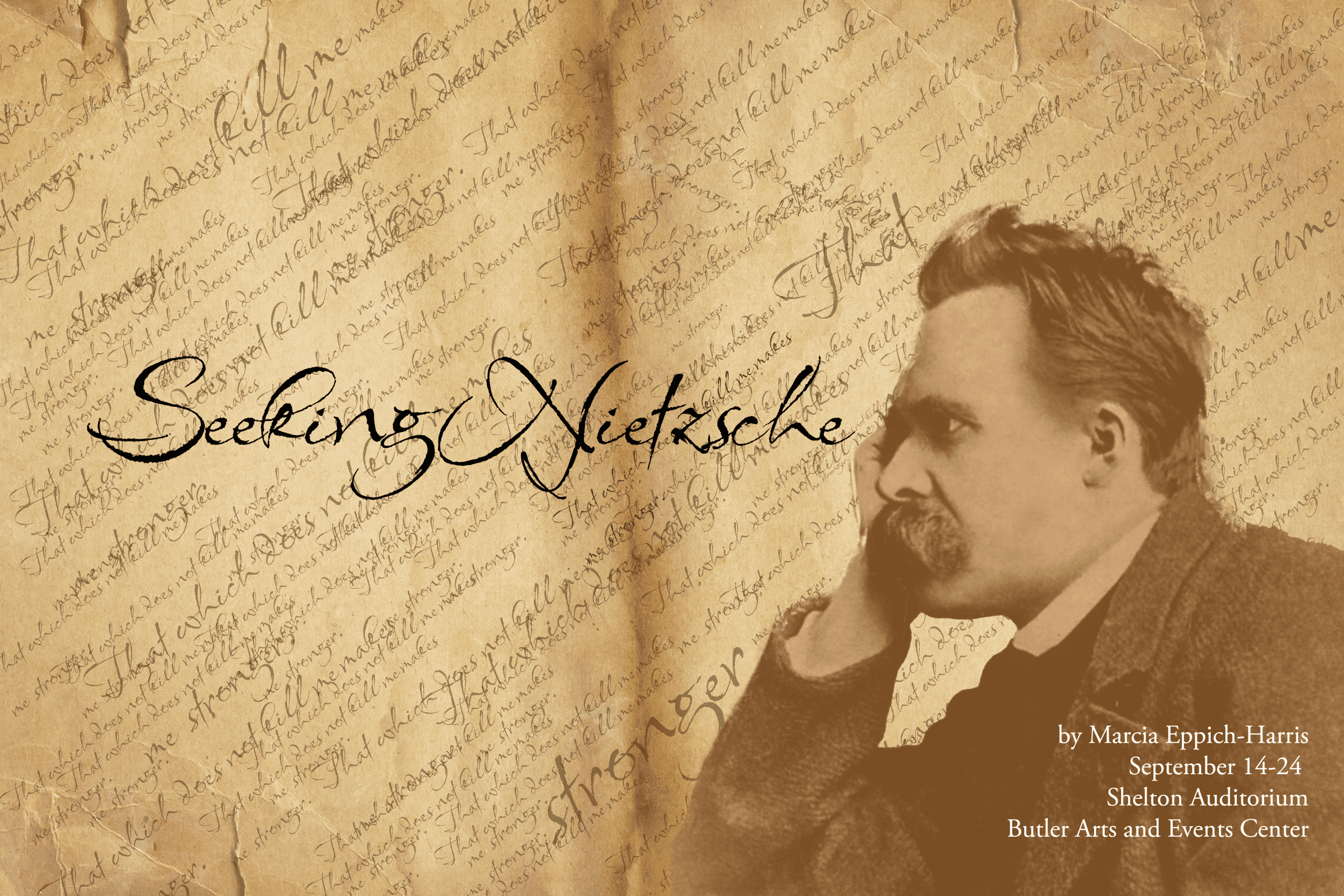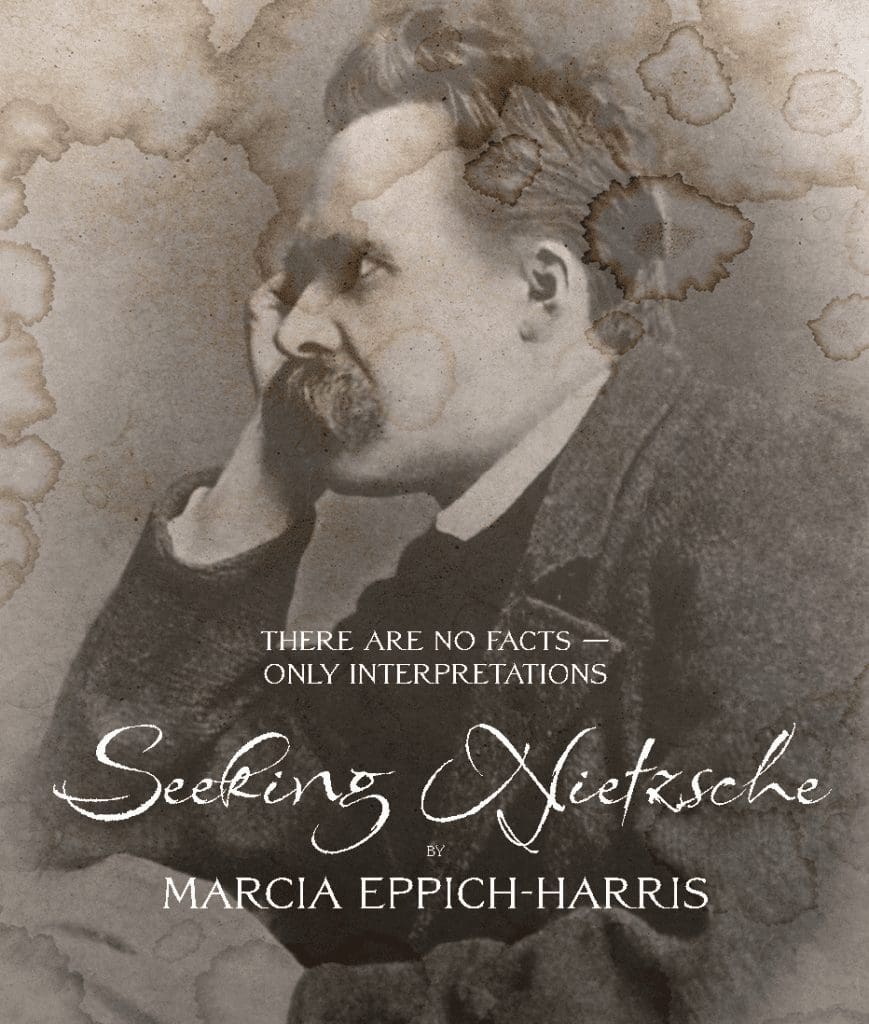 Auditions
Play: Seeking Nietzsche by Marcia Eppich-Harris, directed by Evren Wilder Elliott. Actors will be paid a stipend of $100. Rehearsals are typically 3-4 nights per week, depending on rehearsal space and conflicts. 
Audition Dates: Saturday, July 22 (10am-2pm at Refinery 46) and Wednesday, July 26 (5pm-8pm at Refinery 46).
Performance Dates: Thursday-Sunday, September 13-23, 2023, at Shelton Auditorium. 
Download a copy of the text here!
Sign up here for a 15-minute slot at our Sign Up Genius! No monologue required. Please be prepared to read sides from the text, and there will be a movement component, as well. Actors may be invited to callbacks if needed.
Characters
We need 3 male-presenting and 2 female-presenting actors. Southbank is committed to creating an inclusive and diverse production and is actively seeking actors of any ethnicity, gender, and physical ability to be part of our cast. All are encouraged to audition. 
FRIEDRICH NIETZSCHE 24-54 years old in the play, but can be played by a middle-aged male-presenting actor. A philosopher, writer, and polemicist.
ELISABETH FÖRSTER-NIETZSCHE   Nietzsche's sister, 22-89 years old in the play, but can be played by middle-aged female-presenting actor. A devout Christian, anti-semitic supporter of the Nazis.
LOU SALOMÉ     A writer, and eventually a psychiatrist and scholar, as well as the love of Nietzsche's life. Should be played by a female-presenting actor between 25-35.
RICHARD WAGNER Famous composer, father figure to Nietzsche. 50s-70s in the play, should be played by a male-presenting actor in that age range.
DOCTOR    A physician who takes care of Nietzsche, male-presenting actor. (Should be doubled with WAGNER)
NAZI      A soldier who visits Elisabeth in 1932, male-presenting actor. (Double with Hitler/Man)
MAN A tailor's assistant, male-presenting actor. (Double with Nazi/Hitler)
HITLER    Yep, that Hitler, male-presenting actor. (Double with Nazi/man)
Synopsis: With the nationalist composer Richard Wagner as Friedrich Nietzsche's surrogate father and the Nazis' appropriation of Wagner's music and Nietzsche's philosophy, many have questioned whether Nietzsche and his works are on the right side of history. Seeking Nietzsche ponders who determines the answer to this question. When Nietzsche falls into madness, his nationalist sister, Elisabeth, takes over the management of his literary estate, but knowing that the siblings disagree on just about everything, Nietzsche's friend, Lou Salomé, takes it upon herself to recover Nietzsche's legacy and reveal his inner psychology. Meanwhile, Elisabeth outlives Nietzsche by thirty-five years and becomes close to Hitler. Influenced by Nietzsche's theory of eternal recurrence, as well as his madness at the end of his life, the narrative jumps back and forth in time and into the afterlife to tell the tale of the ever-suffering philosopher.
Follow us on social media for the latest updates on auditions and our shows!