We had such a great opening weekend for Natural Shocks by Lauren Gunderson and we're ready for our second weekend, starting today! What have audiences been saying about the show?
We've had video reactions, social media posts, and professional critics all praising Natural Shocks! Here's a small sample of all the amazing reactions!
At the theatre
Opening night audiences had a lot to say about the show! Check out their reactions below!
From social media:
"I left the theatre thinking and feeling, and still doing both today."
– Georgeanna Janna Smith Wade
"Carrie Ann Schlatter delivered a heartbreakingly perfect performance in a story that that takes the audience on a whirlwind tour of a full range of emotions." – David Molloy
"WOW! I can't find enough words to tell you how amazingly stellar Carrie Ann Schlatter was in this!" – Gari Williams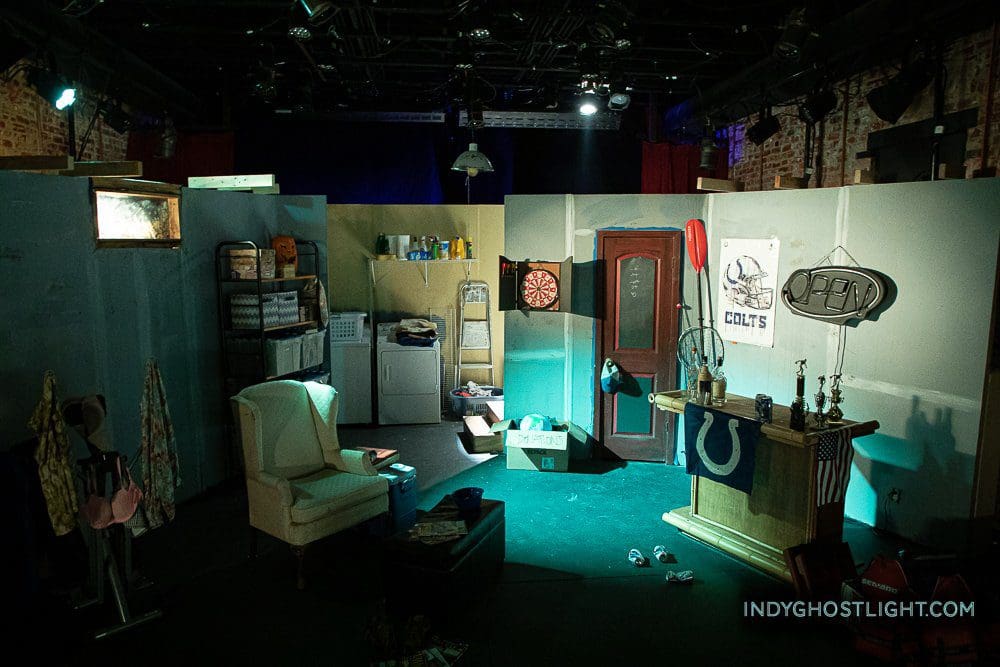 From the critics
We've received some of the best reviews ever this week! Check out what the critics had to say!
Natural Shocks returns for its final weekend Thursday – Sunday, November 17-20. We will not be streaming this show, so this really is your final chance to check it out!
You know who else wishes she could come? World famous playwright Lauren Gunderson herself! She's been following our progress on Twitter and couldn't be more supportive!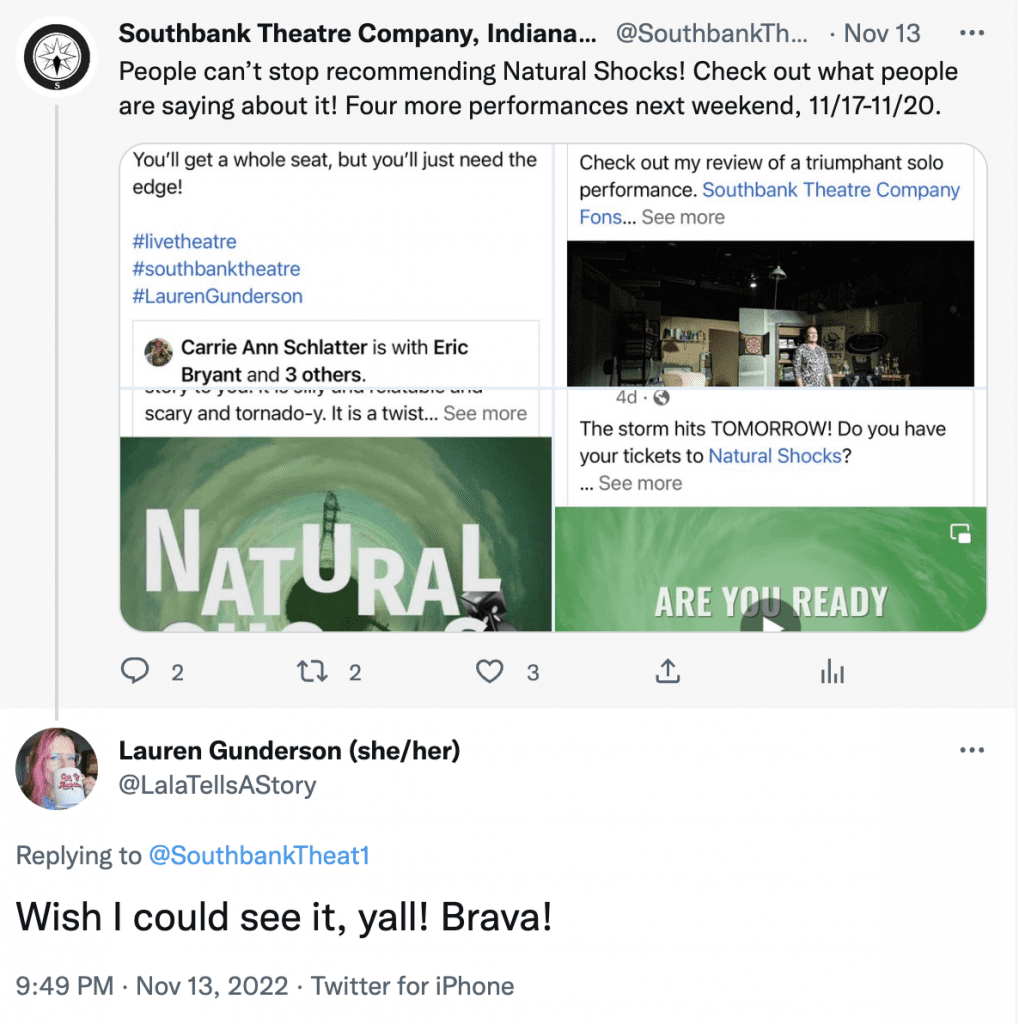 Tickets are available on our site or at the door (cash or cards). If you bring a donation to the Julian Center, we'll throw in one free beverage of your choice — wine, water, or soda! See the Julian Center Wish List for ideas of what to bring!
Production photos courtesy of Indy Ghost Light!