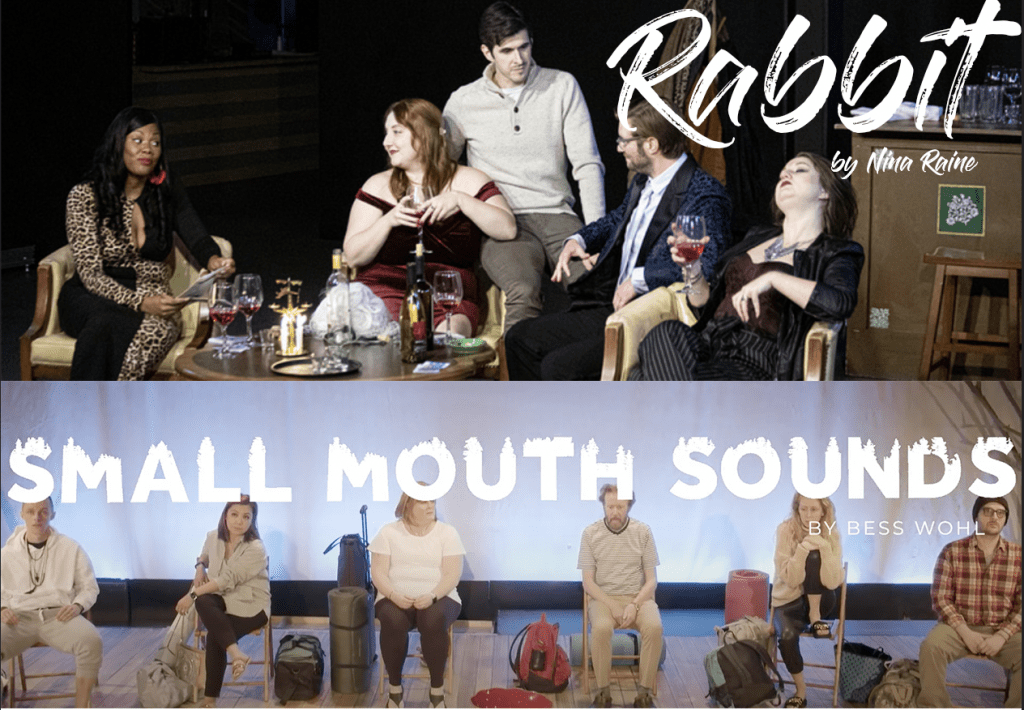 There's never too much good theatre! This weekend, Southbank is partnering with American Lives Theatre to give you a great discount! If you have attended Small Mouth Sounds, show your ticket (or receipt) at the box office for Rabbit, and you'll get $5 off the price of admission! And if you've attended Rabbit, show your ticket (or receipt) at the box office for Small Mouth Sounds, and you'll get $5 off the price of admission there, too! We're working hard to support other local theatres, and you get to reap the rewards! 
This discount is only available for in-person purchases at the box office, on the day of the event, and is good all weekend long! Rabbit runs Thursday through Sunday, December 9-12. Small Mouth Sounds runs Friday through Sunday, December 10-12. Read about each of the plays below! Reminder: Southbank requires proof of covid vaccination at the door!
Southbank offers students and seniors discounts every day as well. Eligible audience members can use both the student/senior and Southbank/American Lives discount at the same time for the best price! Students must show a valid student ID when buying in person and utilizing both discounts; seniors must be 60 years or older.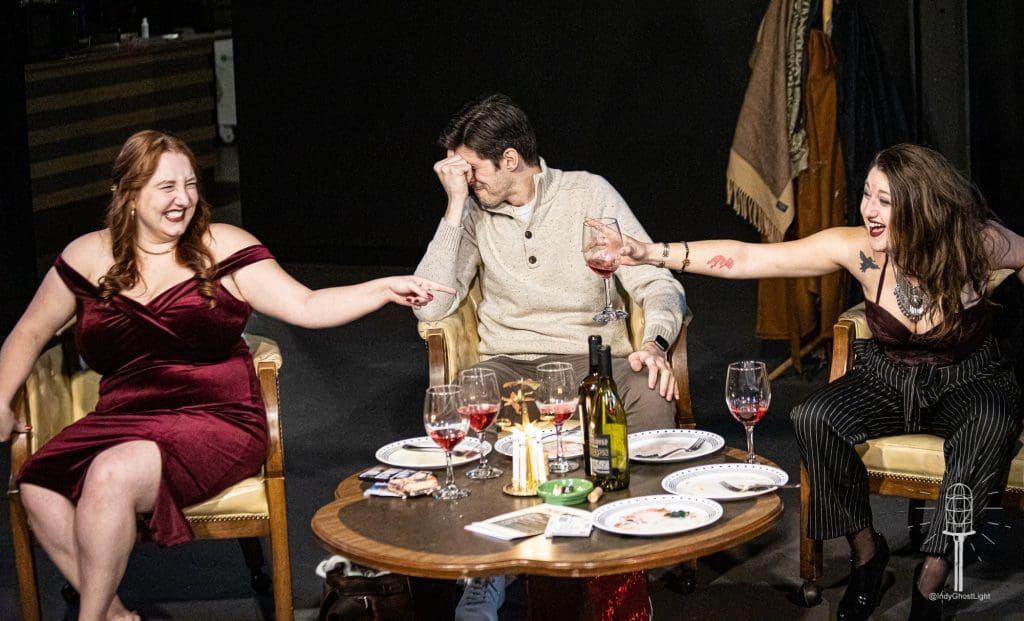 About Rabbit
It's Bella's twenty-ninth birthday. Friends and former lovers meet for a drink to celebrate, but as the Bloody Marys flow, the bar becomes a battlefield. In the uncivil war between the sexes, what happens when the females have the real fire-power—stockpiles of testosterone, lethal wit and explosive attitude? And what happens when patriarchy gets personal, when it's your own father who is tragic and terminal? When the only man you really love is dying?
About Small Mouth Sounds
In the overwhelming quiet of the woods, six refugees of city life embark on a silent retreat. As these strangers confront internal demons both profound and absurd, their vows of silence collide with the achingly human need to connect. Filled with awkward humor, this strange and compassionate new play asks how we address life's biggest questions when words fail us.
Can't see both shows?
We're still happy to have you come see Rabbit! Tickets Thursday and Sunday are $22. Friday and Saturday, tickets are $25. We know American Lives Theatre would welcome you, too! Tickets for Rabbit can be found here. Tickets for Small Mouth Sounds can be found here.