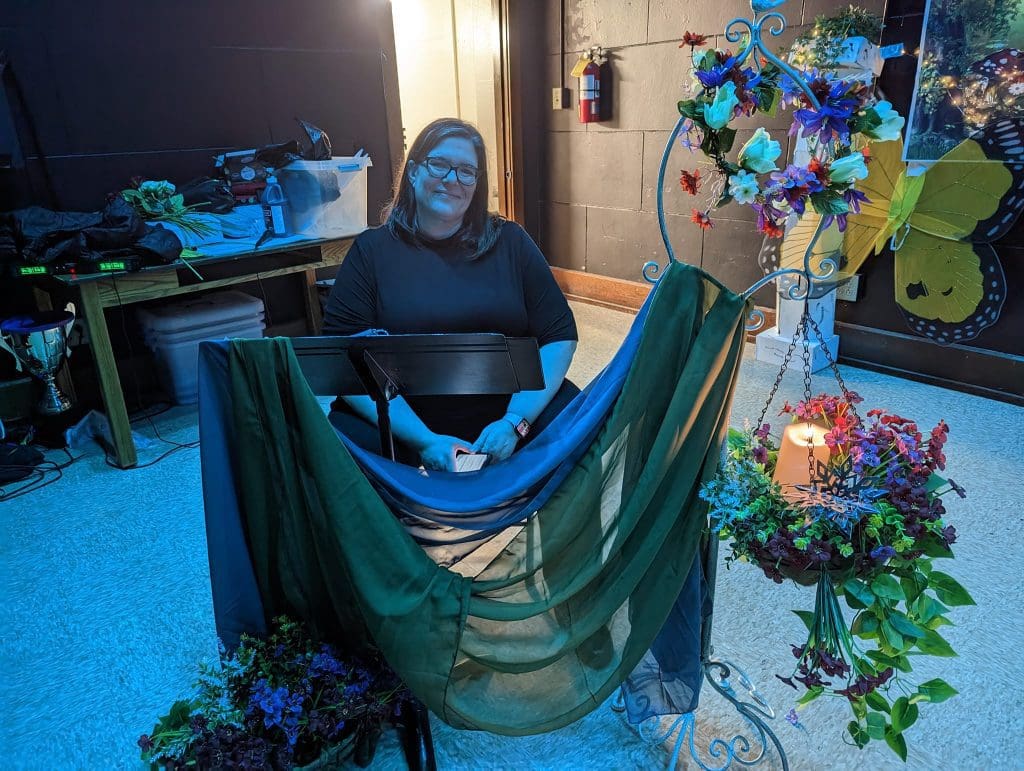 April 20 was a red-letter day for the Path School, IPS school 67, when 5th-7th grade students presented their adaptation of Shakespeare's A Midsummer Night's Dream, directed and adapted by Southbank Board member, Janice Morris Neal! Artistic director, Marcia Eppich-Harris, served as the narrator for the show.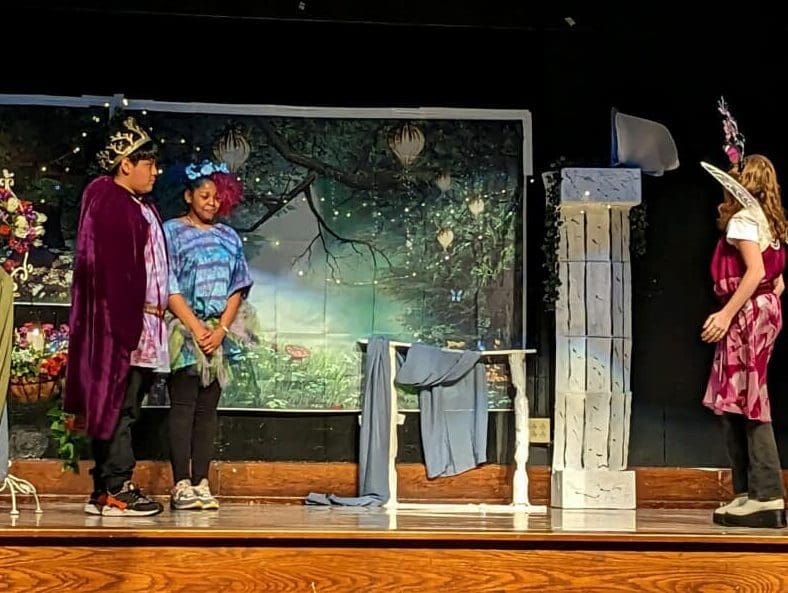 For most of the students, this was their first-ever play performance, and they took on the task with enthusiasm! Eppich-Harris noted, "This is one great way to spark theatre interest in young people, starting with a production at school. It was a great opportunity for the kids to get in front of an audience, build confidence, and engage with great material."
Costumes and set design were added by Elisabeth Speckman, who had directed The Profession for Southbank last fall. Speckman has worked with youth theatre for a number of years, including at Roots in Fishers, and she has started a new company for youth actors, Ensemble Children's Theatre. Path's Midsummer truly benefited from her costume and set expertise! Additional help with sound and lights came from Ennis Adams, Jr.
Thank you to the Path School for inviting us to be a part of this special event!